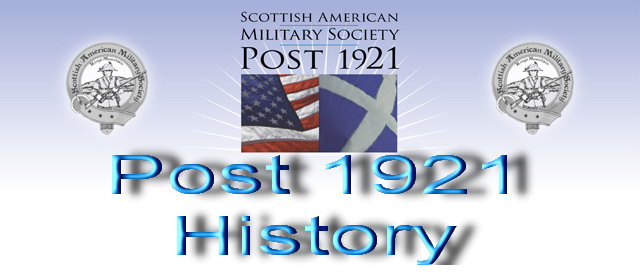 Archive 2010 - Photo links below
Post 1921 2010 Highlights
JANUARY
6 - Troop Homecoming in Sacramento, CA.
9 - DOS Burns Night Celebration, Sacramento, CA
13 - Veterans Funeral, no NOK at Dixon National Cemetery in Dixon, CA.
16 - Troop Homecoming for Army PFC Kevin Germano at SFO.
25 - Wreath laying ceremony at Vets Cemetery in Yountville
26 - Creekside Oaks Elementary School Burns Breakfast, Lincoln, CA.
FEBRUARY
5 - Arrival of KIA PFC Scott Barnett at Buchanan Field in Concord, CA.
6 - Kiwanis Crab Feed in Citrus Heights, CA.
8 - Funeral Services for PFC Barnett at St. Bonaventure Church in Concord, CA.
8 - Military service for PFC Barnett at Sacramento Valley National Cemetery  
15 -Troop homecoming for US Army Captain Elizabeth Hultgren in Walnut Creek, CA
15 - Arrival of KIA PFC Charles Williams at McClellan Air Park in North Highlands,
15 -16- Long Beach Games in support of Post 10
16 - Four Chaplains Service in San Jose, CA.
18 - Military Funeral for PFC Williams at Fair Oaks Cemetery in Fair Oaks, CA
19 - Military funeral for USAF Captain Burt Tickel at the National Cemetery in Dixon
25 - Military Honors and Funeral for Post Member Dick Combie at San Joaquin National Cemetery in Santa Nella, CA.
27 - Annual Post Dinner in Salinas, CA at the Steinbeck Center.
MARCH
1 - SFC Killalea Memorial Service in Sacramento, CA
14 - USNSCC Diablo Squadron Sea Cadet of the Year Ceremony and Inspection in Martinez, CA.
20 - VP50 Memorial at Moffett Field. RC McVey was one of the speakers.
20 - VNV Welcome Home at Alameda County Farigrounds in Pleasanton, CA.
APRIL
6 - Tartan Day in San Jose, CA. Color Guard event.
8 - Military Funeral for Army Veteran Orvill Philbin at Hayward, CA.
10 - Ardenwood Games in Fremont, CA.
10 - Walk to Remember in Elk Grove, CA.
12 - Troop sendoff at Sacramento Airport
14 - Veterans (No Next of Kin) Funeral at Dixon National Cemetery, Dixon CA
21 - Veterans without families.
16 - Luther Burbank High School, Sacramento, CA.
18 - Kirk'n O The Tartan at Woodland Presbyterian Church
24 & 25 Sacramento Valley Highland Games, Woodland, CA
30 - Navy Nurse Corps Memorial Service, San Diego, CA
MAY
7- Homecoming for Sgt. Juan Hernandez, Sacramento Airport
13 - Wounded Warrior Worshop, McClellan AFB
15 - Wounded Warrior Golf Tournament, Roseville, CA
15 - 2010 International Festival, Rancho Cordova, CA
18 - EDFUND Charity Golf Tournament, Auburn, CA
20 - Wounded Warrior Fundraiser, San Francisco
26 - Homecoming for Ben Inderbitzenm, US Army, Pleasanton
28 - Flag Ceremony, Garfield School, Carmichael, CA
29 - USS J.O.B. Memorial Day Cruise
29 - Homecoming for Major Ben Fandinola USAF, Pittsburg, CA
29 - Good Turn Flag Planting Ceremony at Gold Gate National Cemetery
30 - Reading of the Names, Sacramento VNV Memorial, Sacramento, CA
31 - Memorial Day Ceremony, Del Oro High School, Loomis, CA
31 - Memorial Day Ceremony, Yountville Vet's Home, Yountville, CA
31 - USS Pampanito Annual Lost Boat Ceremony, San Francisco, CA
JUNE
5 - Modesto County Games, Tuolomne River Park, Modesto, CA
5 - Relay for Life Cancer Survivor Ceremony, Carmichael, CA
7 - Troop Homecoming Sacramento Airport, Sacramento, CA
9 - Rose Honorable Transfer, Sacramento Airport, Sacramento, CA
11 - Pershing School 6th Grade Graduation, Orangevale, CA
12 - O'Brien Military Funeral, El Dorado Hills, CA
12 - Homecoming for Ben Phillips, US Army, San Leandro, CA
JULY
4- Redwood City Parade Color Guard and Pipers
2 - Troop Homecoming - Sacramento
4 - SAMS Fourth of July Parade - Redwood City
8 - Barwick Veteran Memorial Service - Placerville
9- PopaSmoke 2010 (USMC) - Reno
14 - Rotary of Folsom Lake Charter Dinner - Folsom
15 - Troop Homecoming - Sacramento
18 - Troop Send Off - Sacramento
26l - Troop Homecoming - Sacramento
31 - Sacramento Peace Officers Memorial Run - Sacramento
AUGUST
7 - Monterey Games
21 - Veteran Funeral - Carmichael
26 - Lonnie Jackson Funeral Service - Sacramento
28 - Veteran Funeral - Rescue
SEPTEMBER
2 - Moving Wall - Sacramento
4&5 - Pleasanton Games
6 - Moving Wall - Sacramento
8 - Honor and Remember RV - Roseville
11 - Linvel Phillips Memorial Service - Orangevale
11 - Rollingwood Neighborhood Night Out - Orangevale
12 - Gary Bjork Military Funeral - Placerville
18 - Fresno Games
19 - Neelan Wedding reception - Roseville
19 - Simpkin Memorial - Roseville
22 - John Little Funeral - Fair Oaks
24 - 100th Troop Command Support Brigade Dining Out - San Francisco
25 - Carmichael's Founder's Day - Carmichael
26 - New Life Community Church service - Elk Grove
30 - Mullendore Veteran Funeral - Roseville
30 - Sgt Montez Funeral - Sacramento
OCTOBER
2 - Reno Celtic Celebration - Reno
2 - Reno Games
13 - Veterans Military Funeral - No NOK - Dixon
20 - Dew Planeside Honors - McClellan Airfield
29 - Nevada Days/SAMS Conference - Carson City, NV
NOVEMBER
6 - Patriots Park Wall of Heroes - Fair Oaks
6 - McGrath Veteran Funeral - Fair Oaks
10 - Pleasant Grove School Program - Elk Grove
10 - Marine Corps Birthday Dinner - Loomis
11 - Veteran's Day Parade - Folsom
11 - Roseville - WWII Memorial Program - Roseville
11 - Roseville - Veterans Day Ceremony - Roseville
12 - Del Campo HS JROTC Dining Out - Carmichael
29 - George Flynn Funeral - El Dorado Hills
30 - Troop Homecoming - Sacramento
DECEMBER
9 - CA Gold Star License Plate Ceremony - Sacramento
11- Woodland Christmas Parade - Woodland
14- Troop Homecoming - Sacramento
15- Troop Homecoming - Sacramento
16- Troop Homecoming - Sacramento
18- Troop Homecoming - Sacramento
19- Troop Homecoming - Sacramento
20- Troop Homecoming - Sacramento
23- Troop Homecoming - Sacramento
23- BJs Restaurant - Sacramento
24- Troop Homecoming - Sacramento
Mike Shaw uploaded a video of some of our activities for 2010 and Memorial Day at Oak Hill in San Jose