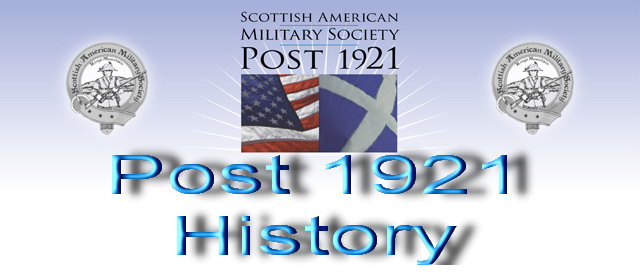 Flowers of the Forrest
A tribute to our fallen comrades
Russel Cayler; 23 October 2020
Michael Shaw; 21 June 2020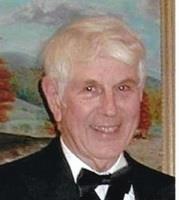 Robert "Bob" Craig Whitten, Jr. December 6, 1926 ~ May 21, 2020 Resident of Cupertino Robert Craig (Bob) Whitten Jr. passed away on May 21, 2020. He is survived by his loving wife, Sally, of sixty seven years. He is also survived by his son Craig (Tracy), daughter Lisa Marchese (Chris), four grandchildren Christopher Joseph (Neda), Elise Vaughn (Ryan), Paulina and Andrew Marchese, three step grandchildren, Quang, Khoa and Huy Tran and four great grandchildren Tyson, Calvin, Audrey and Christine. Bob was born in Bristol Va. On Dec. 6th 1926 and later grew up in Towsen Md. Upon Graduation from Towsen High, he entered the US Merchant Marine Academy at Kings Point NY and graduated from there in 1947. He was then commissioned as an Ensign in the US Naval Reserve. In 1950 he was called into active duty with the outbreak of the Korean War and was stationed on the USS Ozbourn in San Diego where he met his wife Sally. He left active duty in 1953 and attended the University of Buffalo to continue his education. While at UB, Bob was elected to Phi Beta Kappa. He later attended Duke University where he earned a PhD in nuclear physics in 1959. Bob and Sally with Craig then moved to Sunnyvale CA where he took a position with Stanford Research Institute. In 1968 he began working for NASA as a research physicist in atmospheric physics and remained there until his retirement in 1989. After retirement he worked as a consultant for the SETI Institute until 2008. During his career, he wrote hundreds of published articles, several scientific books and two novels. In addition, he was a member many professional organizations, including the American Geophysical Union and the American Institute of Aeronautics. He was very proud of his Scottish and Southern heritage and was actively involved with many organizations promoting these cultures. He also remained active in many civic organizations affiliated with the military. He also enjoyed exploring other countries and cultures, and travelled extensively with Sally throughout the world. Bob will be remembered for his contributions to science, his unwavering patriotism and most of all, his love for his family. He will be greatly missed by all who knew him.
Dana Reynolds - Deceased 2/17/2020
Herman Chambers - 21 March 1930 – 19 January 2020
YNC Lois May McLain - 19 August 2019
Virginia Potts 96, - May 21, 2019
Blairs Cremation in Redding. Published in Redding Record Searchlight on May 23, 2019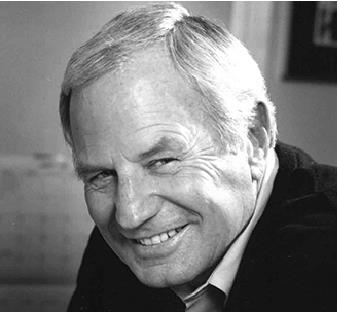 William Leroy Wilson - December 24, 2017
William (Bill) Leroy Wilson died peacefully in Sacramento on December 24, 2017, with his devoted wife, Susan, by his side. During his final hours, he was supported by the love and prayers of many family members and countless friends. The son of Arthur and Lucille Wilson, Bill entered this world during April of 1929 in Sacramento. He lived in the Bay area for several years before returning to the Central Valley. After enlisting in the Marine Corps, Bill saw combat in Korea including the significant Battle of the Chosin Reservoir. He then joined the Marine Corps Reserve and retired after 29 years at the rank of Staff Sergeant. Bill married Lois Oleniacz in 1952 and they raised their two children in Cleveland, Ohio and the Bay area. In 1983, Bill met Susan Squires Roman and they shared a loving, respectful and joyful marriage of 33 years. Bill earned a Bachelor of Fine Arts degree from the Academy of Art University of San Francisco. He was admired as an accomplished artist and enjoyed a long, professional career in graphic arts. Bill was proud of his Scottish heritage and was active in a variety of organizations celebrating that culture. An active member of Trinity Episcopal Cathedral, Bill's abiding faith, gentle spirit, personal integrity and gift as a master storyteller created an enormous company of loyal friends. Bill will be deeply missed by his wife, Susan Wilson, his children Holli Wilson-Louie (Ronald) and Christopher Wilson, his step-children David Roman (Harper) and Laura Stewart (Jeff), and his sister, Jeri Walker. Bill also leaves grandchildren, Melanie Wightman, Ashleigh Hankins (Patrick), Ian Louie (Brent), step-grandchildren Bandon and Parker Stewart and great grandchildren, Kailey Pierozek (who preceded him in death), Jordan Greenman and Kekoa Hankins. A celebration of Bill's extraordinary life will be held on Sunday, January 14, 2017, at 4:00 pm at Trinity Episcopal Cathedral, 2620 Capitol Avenue, Sacramento, CA 95816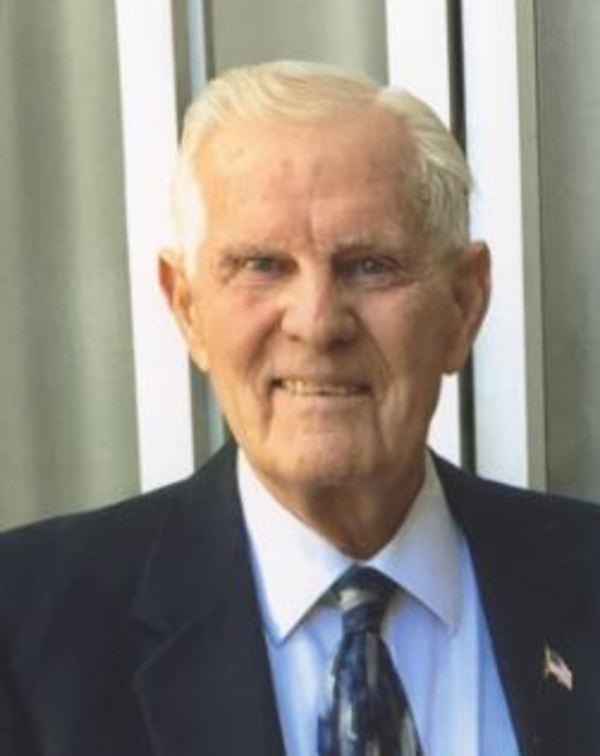 KENNETH LAMA BAIN Fresno, California Oct 28, 1935 - Oct 19, 2017 (Age 81)
Ken Bain passed away peacefully on Thursday, October 19, 2017. He was a United States Navy Veteran serving during the Korean Conflict. He worked for California Fish and Game starting as a Warden, then Lieutenant and became a Captain before retiring in 1994. Ken and Gwen moved to Fresno, CA, in 1988. Ken became active in the Scottish Society of Central California and remained so for many years, serving as Society Chieftain twice. He played bagpipes for many years with the Fresno Stag and Thistle Bag Pipe Band where he served as business manager. In 2011, he joined the Joint Service Honors Command and rose to the rank of Captain. Ken was active and a dedicated member of the Church of Jesus Christ of Latter-day Saints. He served in several capacities. Ken left his loving wife, Gwen; six children; 11 grandchildren; and ten great-grandchildren. A Funeral Service will be held at the Church of Jesus Christ of Latter-day Saints, 3375 W. Sierra, Fresno, CA, on Thursday October 26, 2017. A Viewing will be held at the church one hour before the service at 10:00 a.m. Interment will be held at the San Joaquin Valley National Cemetery in Santa Nella, CA, on Friday, October 27, 2017, at 11:00 a.m. Condolences may be offered by vising www. wildrosechapel.com. 95816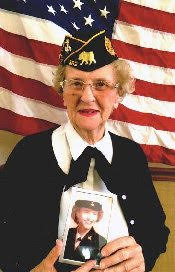 Margaret Wagenaar-Fabreth 12 April 12, 1931 ~ 5 January 2017.
Margaret L. Wagenaar-Fabreth, 85, passed away suddenly from a cerebral hemorrhage, in Castro Valley, CA.
A celebration of Life, 8 April, at Cedars Church, Newark, CA. Burial at Sea arrangements will be private.
Born, in Passaic, New Jersey, she gave her heart to the U.S. Navy on Valentine's Day, and was sworn in on 16 April 1951. She served at the Naval Base in Memphis, TN as a Teleman Striker in Communications Division and eventually as a messenger in Yard Mail. She served active duty from April 1951 to June 1952 and in Reserves from October 1952 to August 1953. Her most memorable experiences tied to the Navy were: as platoon leader, she led Company 8051 down Michigan Ave. in Chicago on Memorial Day in 1951. She belonged to the "Blue Jackets Choir" at Great Lakes, Ill and took part in three special programs as a soloist.
She later became a member of Sacramento Ex-WAVES, WAVES National Women of the Sea Services, Scottish-American Military Society, National Association of Retired Federal Employees, Women in Military Service for America Memorial, Korean War Veterans Association, Inc., The Honor Society of Women Legionnaires, and the American Legion Post 362, Folsom, CA.
Her last and most memorable event was going on Honor Flight #8 Bay Area Foundation to Washington D.C. in June 2016. There she participated in three days of recognition along with her peers honoring their services from the Korean and World War II eras. While there she witnessed the laying of a wreath by SAMS during the tour. Her love for music and the arts lasted throughout her life with participation in choral groups, plays, and Hula classes in Folsom, CA, where she lived with her husband John Wimsett, until his death in 1992. She married Fred Fabreth Sr., in 1994 in a Scottish/Hawaiian themed wedding and shared a life with him in Folsom and later Livermore, CA, until his death in 2008. She continued to participate in plays, choir, and Veterans groups until her passing.
She is survived by her three children, six grandchildren, and three great-grandchildren. Memorial donations / in lieu of flowers may be made to the Honor Flight program, Wounded Warriors, or other Veteran's charities. —Jo Lawrence, Adj. Post 1921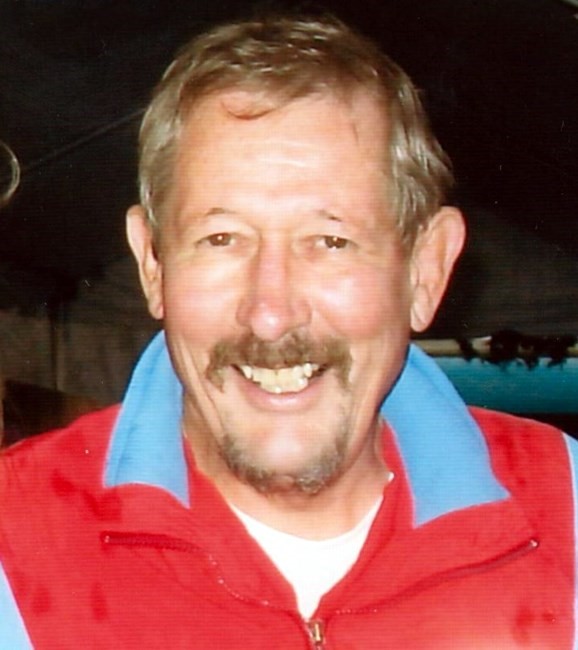 Ron Lee Galbraith June 3, 1940 – January 4, 2016
Lee Ron Galbraith, known as Ron to his family and friends, passed away on January 4, 2016 after a courageous fight with cancer. He was born in Idaho Falls, Idaho on June 3, 1940 to Ronald Charles and Gertrude Suzie Galbraith. After graduating from Rigby High School, he attended the University of Idaho. Upon graduation from the University of Idaho, he joined the United States Air Force as a commissioned officer and served for 20 years. His love of travel and adventure made the military a fitting career.
After his military service, Ron worked for the State of California until his retirement. Ron was an avid snow skier and spent 12 years as a member of the National Ski Patrol. Ron was an accomplished, avid runner/jogger as well with many 5k fun runs under his belt. He was very proud of his Scottish heritage and was a member of the Scottish America Military Service. Additionally, Ron spent countless hours as an EMT instructional assistant, another hobby that filled Ron's retirement years.
He was a loving father and husband and is survived by his wife Judy Galbraith and his three children, Jodie Usachenko, Jeffery Galbraith and Jennifer Aguilar. He is also survived by his six grandchildren, Natalya Usachenko, Alyosha Usachenko, Rachel Galbraith, Ryan Galbraith, Nathan Galbraith, and Avery Aguilar, his sisters Marcia Thomson, Carol Biancalana and his brother Ron Gridley.
A funeral service will be held on Tuesday, January 12, 2016 at 10:30 a.m. at Lambert Funeral Home, 400 Douglass Blvd, Roseville, CA followed by a Graveside service at Sacramento Valley VA National Cemetery, 5810 Midway Road, Dixon, CA at 1:00 p.m. A celebration of Ron will be held at Veterans Memorial Hall, 1305 North First Street, Dixon, CA immediately following the Graveside service. In lieu of flowers, donations can be made to the following charities, Disabled American Veterans or American Cancer Society. Services
Terrance L. Parkhurst - 6 March 2016
Donald M (Pat) Patterson Jr - 2015
George Buchanan July 6, 1937 - July 22, 2015

A good man passed away at the age of 78, after battling cancer, on July 22. George Buchanan was plaid to the bone his whole life through.
George lived many places as the son of an Air Force Family; and later as Lt. Col. Buchanan himself, seeing life as a great adventure. As a United States Air Force Navigator, he started his flying career in fighters flying the Super Connie 121 and ended flying as a weapon system officer in F-4. As you can see he came full circle. Visit Nadeau's website to see the other planes he flew for a total of 28 years.
He finally settled in Vacaville, where he lived for many years. He was married to Patricia Rose, who shared many world adventures with him. They traveled to Scotland, Hawaii, Italy and most recently an Elbe River Cruise. Being devout members of their beloved Catholic church, many of their trips included visits to sacred religious sites, deepening their faith.
Best known as "Buck" to his many friends, he was an active member of the Military Officers Association of America, Red River Valley Fighter Pilots Association, Clan Buchanan Society International, inc SIRS a great advocate for POW/MIA foundation and many others.
George always had an ear to listen and a hand to help all who knew him. With his many interests he shared time with others at the Scottish Games around the world and the River Rats.
He loved catching a great photo opportunity and belonged to the Light Writers Photography Club here in Vacaville.
George was responsible, and you could always rely on him to tell a good story or a joke at any moment. As part of a group he always did his share, helped with the hard things and found solutions to make things work for the best.
He is survived by his daughters, Kathy Buchanan and Bailey A. Wakefield; his brother, Jack Blair Buchanan and his loving wife, Patricia Buchanan.
There will be a Memorial Service on Aug. 11, at 10 a.m., at St. Mary's Catholic Church located at 530 Stinson Ave., Vacaville, with a reception to follow.

The inurnment, with full military honors, will be held at Fort Sam Houston, San Antonio, TX, at a later date.

Part of his heart echoed in the sound of the Scottish bagpipes and will forever remind us of him. We will deeply miss this good man.
In lieu of flowers, please send contributions in Buck's memory to www.airwarriorcourage.org.

Services entrusted to Nadeau Family Funeral Home, Vacaville, CA FD1594 www.NadeauFuneralHome.com.
Published in The Reporter on Aug. 2, 2015
-
Arthur Aseltine - June 2014
Former Coast Guard member Arthur Aseltine passed early in June of 2014. There was no service or obituary but he is burried at the Sacramento Valley National Cemetery in Dixon
William Wallace - December 23, 2013

He was a Post Commander of 1921, First Sargent in the United States Volunteers, father and grandfather, loving husband to Jenny, and dear friend to us. Bill was a member of Post 1921 for many years. And in every one of those years he was involved in helping us to move the Post to ever greater levels of accomplishment. He was always willing to take on whatever needed doing and carry it to a successful conclusion.That was especially true during his tour as Post Commander. But after he his tour was completed he continued as a coach and mentor to younger SAMS members. Once Bill became involved with USV he was one of the most dedicated and active members of that organization participating with the Ceremonies Team at National Cemeteries. He served with their firing party and flag folding team performing final honors for a great many veterans. One time, Bill received recogniton in the local newspaper when he was the only one in uniform standing beside the road, saluting, as a veteran's funeral procession passed by. Bill also particiapted in the annual 9/11 Remembrance in Layfayette every year. In one of the photos you will see Bill, unable to stand up, but still accepting the folded flag in the ceremony while seated. He was a trooper to the end. Bill participated in more troop welcome home events than any of us can count. He was committed to honoring veterans whether still serving or at final honors before burial.
Bill's family life: Bill met Jenny some 25 plus years ago when they we participating in country western dancing. Jim Epperson can relate to that. He still enjoys that style of dancing. Actually Sherry and I also met in a country westen night club dancing. Bill and Jenny married brought their blended family together enjoying children and later grand children. You may have recognized grandson, Max, and grand daugther, Stephie, on the the photo boards. Bill also had a strong interest in baseball and softball mentoring, coaching, and continued playing throughout his 60s. He coached his children's teams and loved watching Little League games.
Bill exceled at a great many things.
Richard Mcclure, 46, died January 17, 2013 in Modesto
Russell Williamson December 2012
William MacFarlane (Mac) Salsbery - September 17, 1945 - December 22, 2011
Post 1921 member Mac Salsbery passed away in December. He joined the Post in the late summer of 2011, hoping to be as active as possible in the time he had remaining, particularly with the Color Guard. He was already in the late stages of cancer caused by Agent Orange during his service in Vietnam. In spite of his limitations, Mac marched with the Color Guard in the Left side swordsman position in the San Jose Veteran's Day Parade. The following week, he was a flagbearer with the Color Guard at the Evergreen Valley College St. Andrew's Day observance. He passed away on December 22, 2011. Few Post members got to know Mac at all. I was honored to know him for this brief time and to march in the Color Guard with him. Mac was overjoyed to become a member of SAMS and the opportunity to participate in the Color Guard, in spite of his declining health. I do not know a lot about Mac's service. I do know that he was one of four survivors of 27 men ambushed in a firefight in Vietnam. Two of those were seriously wounded. Mac was also a member of the VFW, Vietnam Veteranss of Amer-ica, and AmVets. Post 1921 was honored to have Mac Salsbery as a member.
June A Smith October 15, 2011
June A. Smith 86 of Plumas Lake passed away on October 15, 2011. Arrangements are under the direction of Lakeside Colonial Chapel & Crematory 530-749-9277 Published in Appeal Democrat on Oct. 21, 2011
Terry W. Edinboro - 26 August 1954 to 4 July 2011
Terry Edinboro was born on 26 August 1954 in McKeesport, Pennsylvania, and grew up in Pennsylvania, Colorado, and California, where he graduated from Glendale High School in 1972. Terry's first interest in the military was sparked when he joined the Civil Air Patrol (US Air Force Auxiliary) in 1974. He rose to the rank of Major, serving as a Cadet Programs Officer for the California Wing (and onetime Director of Cadet Programs). He actively administered the CA Wing Encampment Program, and served as Commander, Commandant of Cadets, or Chief Tactical Officer at many encampments.
Terry enlisted in the USAR ROTC/SMP as a Cadet on 2 September 1980, where he attended ROTC at the University of San Francisco and served in the 670th Military Police Company. On 1 July 1982 he was appointed to the rank of Second Lieutenant in the Headquarters and Headquarters Detachment 143rd Military Police Battalion in San Mateo, California. He had a series of assignments in the 143rd Military Police Battalion, 670th Military Police Company, and Headquarters 49th Military Police Brigade, and in April of 1989 he was promoted to Captain and took command of the 970th Military Police Company. He deployed with the 970th in December 1991 to Saudi Arabia for Operation Desert Storm, where they performed a detention operations mission. In March of 1996, Captain Edinboro transferred to the Headquarters and Headquarters Company 185th Military Police Battalion as the S-3 and on 25 July 1996, he was promoted to Major. On 1 December 1996, Major Edinboro transferred to HQ (-) State Area Command as the Military Support Officer and on 15 July 2001 he became the Chief Military Support. On 1 December 2001, Major Edinboro transferred to Provost Marshall and on 19 March 2002 he was promoted to Lieutenant Colonel. In July of 2004, Lieutenant Colonel Edinboro became the J3 Deputy Director in the Headquarters, California National Guard. Lieutenant Colonel Edinboro transferred to the USAR Control Group (Retired Reserve) on 15 June 2008 with over 26 years total service.
Terry was also a proud member of the Scottish American Military Society (SAMS), Post 1921, and enjoyed marching in their Color Guard at many highland games. He played bass drum for the City of Sacramento Pipe Band for one season, but 'retired' to cheer them on from the sidelines and sell CDs.
Lieutenant Colonel Edinboro's awards and decorations include the Meritorious Service Medal, Army Commendation Medal (6th Award), Army Service Ribbon, National Defense Service Medal (2nd Award), Overseas Service Ribbon, Army Achievement Medal (3rd Award), Armed Forces Reserve Medal (with M Device), Southwest Asia Service Medal, Army Lapel Button, Army Reserve Component Achievement Medal (6thAward), Army Reserves Component Overseas Training Ribbon (5thAward), Kuwait Liberation Medal Saudi Arabia, Air Force Recognition Ribbon, California Medal of Merit (2nd Award), California Commendation Medal (2nd Award), California Service Medal (2nd Award), California Counterdrug Service Ribbon, California Drill Attendance Ribbon and the Louisiana Emergency Service Award. He was a recipient of the Bronze level of the Military Police Corps Regiment Marechaussee Award. His USAF Auxiliary awards include the Commanders Commendation Medal, Encampment Ribbon with multiple repeat awards, and wings indicating his status as a rated observer.
He is survived by Grace Edinboro, his wife of 20 years, and father and stepmother James and Marilyn Edinboro. Terry loved animals, doting on his dogs (Jo and Spencer) and cat (Albert).
Richard (Dick) E. Combie - 2 February 1928 to 14 February 2010
Dick was raised in Somerville, MA until joining the Army in 1946. He was a direct decendent of the Mayflower on his mother's side of the family.
While serving as a Drum Major, in the 1st U.S. Army band, he met is wife, Madeline. He moved back to Somerville and attended Boston University. Dick had four children, Mark, Frederick, Stuart & Sylvia. Dick continued his military service in the Army Reserve, including being a graduate of the first class of the U.S. Army Seargents Major Academy. He was appointed Command Seargent Major in 1976.
Dick became interested in things Scottish when he played a role in Brigadoon in the San Jose Light Opera. He was Artistic Director for the Mt. Veiw Caberet Theater for 10 years. In 1989, when the Chamber of Commerce in the City of Campbell, CA announced it was ceasing sponsorship of the Campbell Games, Dick ensured that the Games were continued under the auspices of Clan Chattan. Dick was Chieftan of the Games in 1989 and 1990. Dick again saved the Campbell Highland Games in 1993 when he and 2 other couples, Jim & Carol Suttie and Bob & Becky Chessman, formed the Campbell Highland Games Association, Inc.
For the next 6 years, Dick was Chieftan and from that point forward was an officer of the Association. He maintained the title of Chieftan Emeritus. In addition to SAMS, Dick was a life member in Veteran's of Foreign Wars, American Legion, Clan Chattan and the American Cribbage Congress, and the South Bay (San Francisco Bay Area) Scottish Society.
At the American Legion, Dick met "the love of his life," Mathilda (Tillie) Wascher and lived with her for 20 years in San Jose, CA. Dick was interred at San Joaquin Valley National Cemetary in Santa Nella, CA on February 25, 2010.
There was a military firing squad and Post 1921 provided the 7 member Honor Guard/Color Guard with one of the SAMS pipers, Ken Bain from Fresno, CA.
Dick will be missed from the Greater Bay Area Scottish Community and SAMS.
Fran McVey
SAMS Post 1921
R.C. Region 16
Larry MacDuff - 24 July 1946 to 14 October 2009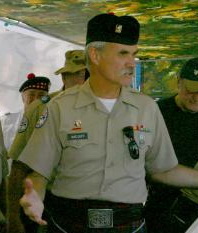 Larry MacDuff, 63, died of cancer, at his home in Port Ludlow, WA.

Born in 1946, to Frank Selby and Mary Elizabeth (Mueller) MacDuff in Indianapolis, IN, he was raised in the cities of Anderson and Indianapolis. He graduated from Scecina Memorial High School in Indianapolis in 1964, and in 1966 joined the U.S. Army, in which he served as a Spc. 5. He then served in the Army Reserves from 1969 to 1972, with a tour in Korea.

Larry attended Indiana University School of Business in Bloomington, IN., graduating in 1974with a batchelor's degree. He then became an employee of Dupont Corp., a position that took him to Chicago; Wilmington, DE.; Aurora, CO.; and Aptos, CA.

On Jan. 13, 1984, he married Karen Michael Tovik in Santa Cruz, CA. He retired in 2002, and the MacDuffs moved to Port Ludlow in 2004.

According to his family, Larry loved the Lord, his family and friends, and the wilderness. He was proud of his service in the Army as well as his Scottish and German heritage.

He was a member of St. Mary Star of the Sea Catholic Church, the Veterans Association, the Scottish-American Military Society, the Washington Trails Association, the Port Ludlow Hiking Club, the Clan MacDuff Society and the Sierra Club.

Survivors include wife Karen; son Anthony Leso; daughter Roseanne Leso; grandson Giovonn Leso; brother Chris MacDuff; and sisters Anne Hall, Gail McDonald (Steve), Eileen Wall (Kirk), Theresa Johnson (Phill) and Catherine Wyler.

A memorial Mass of Christian burial took place at 12:05 p.m. on Thursday, Oct 22 at St. Mary's in Port Townsend. The Rev. John Topal, S.J., officiated. A bagpiper performed beginning at 1130 a.m. A reception followed at Port Ludlow Bay Club, 120 Spinnaker Place.

Memorial contributions are suggested to St. Mary Star of the Sea Catholic Church, 1335 Blaine St., Port Townsend, WA. 98368, or the American Cancer Society, 2120 First Ave. N., Seattle, WA 98109.
Post 1921 Annual Dinner
Tribute to the late Larry MacDuff
By: Fran McVey
On February 27, 2010, Post 1921 held its Annual Formal Dinner. This year, the event was held at the National Steinbeck Museum in Salinas, California. The Post dedicated this year's dinner to the late Larry MacDuff. Fran McVey presented a moving tribute to Larry, recognizing the many contributions that he made during the years he was a member of Post 1921. Later, after having retired to Washington State, Larry became the Regional Commander in that area. Larry was remembered as fun-loving, popular and extremely dedicated to SAMS.
Two large photo boards depicting Larry participating in various Post activities had been prepared, using photographs taken by Sherry Oppenheim over the years. This backdrop helped members in recalling Larry's many contributions, as well as some humorous stories. Post 1921 wears it's Post Patch on the right sleeve of uniform shirts. This patch was designed and produced by Larry. For a time, the Post had license plate frames. These too were designed and produced by Larry. Larry came up with the design of high quality shot glasses and had these produced with the SAMS logo etched into the glass, which were then given away at that year's Annual Dinner and the remainder later sold throughout the Games season.
The Post has 3 large swords that are displayed in a blue-lined wooden case. At the dinner we recalled how this case came to be. The Post had provided an honor guard for an man who served in WW I, and we were requested to provide this service. As it turned out, the family were sword makers in another state. These 3 swords were gifted to the Post as a thank-you. One of Larry's friends, a retired high school woodshop teacher constructed a magnificent display case. A somewhat humorous anecdote was shared of Larry and Doug Kenyon shopping for just the perfect fabric to line the case. They went to a local, large fabric store, taking the sword with them. The sword has a red lining at the handle and they wanted the perfect color to offset this in the case. Many women looked worried and askance at these two men walking around with sword in hand, till they found just the right fabric at the far end of the store.
The Post also has a glass display case outlining the life of John Paul Jones, considered by many as the father of the modern Navy. Post member, Dave Hall, had researched the history of Jones and accurately reflected key events in the display case. During Dave's research, he discovered that Jones was in fact a MacDuff. Therefore, when he presented the display to the Post he did so in honor of Larry and the MacDuff clan. The Post uses this case as a display at all Games events as well.
During the dinner, we also fondly recalled when Larry participated in a Bonny Knees Contest. Forever after, he was saddled with the nickname Fluff MacDuff, by Jo Lawrence, since he had the furriest knees.
Near the end of the tribute, Fran McVey led the Post in a final toast to Larry, followed by pipe tunes by Chuck Jamison. After the dinner ended, led by Doug Kenyon, many members who remembered Larry, walked a couple of blocks to the favorite pub where Doug and Larry shared many pints of micro-brew, and toasted him one last time, again accompanied by Chuck.
Larry was much-loved and sorely missed.
Ira C Crandall – August 21, 2008
Ira Carlton ("Doc") Crandall II Resident of Concord Carl Crandall, age 76, born October 30, 1931, died August 21, 2008. He served in the U.S. Navy, rising to the rank of Lt. Commander prior to his honorable discharge.
After his discharge he worked for 30 years as an electrical engineer. He held four earned and one honorary doctorates, three master's degrees, five bachelor's degrees, and an associate's degree. He was a member of Alpha Gamma Upsilon, Pi Upsilon Eta and Gamma Ki Epsilon fraternities, the Barbershop Harmony Society, the National Society of the Sons of the American Revolution, and the American Legion, as well as a past president of the Concord Sunrise Optimists Club. He was supportive of the Concord Blue Devils Drum and Bugle Corps, Clayton Valley High School Music Boosters, and the Devil Mountain Barbershop Chorus, among other musical and dance groups in the Bay Area.
He is survived by his wife of 54 years, Jane; his three children, Elizabeth (Patti), Amy (Kim), and Matthew (Deena); a sister, Patricia (John); a brother, Kenneth (Emily); a sister-in-law Cam (Cruz); a cousin, George (Vicki); a grandson, Wes; and numerous nieces and nephews. Memorial Services will be Saturday, August 30 at 11:00 a.m. at Concord United Methodist Church, 1645 West Street, Concord. In lieu of flowers, donations may be made to the United States Naval Memorial www.lonesailor.org, or to the Harmony Foundation, Inc www.harmonyfoundation.org. Published in East Bay Times on Aug. 28, 2008
Felix Othon - 12 March 2007
Felix D. Othon - August 28, 1929, New York City to March 12, 2007, Orangevale (As told by Barbara Othon)
The obituary I have for Felix is what is listed below. This was posted at the Post Office in Garden Valley. That is how Obits are done up there. A dear friend of ours, posted it for me, as I was here in Orangevale. I have written the following paragraph with dates and places taken from the History Synopsis that Felix kept.
He served in the end of WWII and Korea. He was missing in action 6 mos. He was a sniper in Korea. He was in the hospital with frostbite of the hands and feet, which really bothered him all his life. I met him after he returned from Korea so I can only recount things I was told later. Felix joined the Marines at age 17 on 9-27-46 and at the end of his enlistment on 10-11-51 was a Marine Sgt. He basically remained in the Reserves till he reached age 60 which was a mandatory discharge.
In 1952 he entered Lafayette College in Easton, Pennsylvania for 2 years studying Electrical Engineering and was a member of Theta Xi Fraternity . Felix and Barbara were married 8-18-1953 in Burgaw NC. between his 1st & 2nd year at Lafayette. He had been on a 90 day assignment at Camp Lejeune, NC. where he met Barbara at the USO in Wilmington, NC. Ralph III was born in Easton PA 8-2-1954. In Oct. 1954 he was offered a job for Bethlemen Records so the family moved to Hollywood, CA.
In Feb 1955 he began working for Kern Co. as a Warehouse Foreman in Los Angeles. Then in Jan 1957 he got a job as a Draftsman with Douglas Aircraft in Santa Monica. In 1958 Douglas transferred Felix to their Test Facility in Rancho Cordova so the Culver City house was sold and the family moved to Sacramento. Robert was born in North Sacramento Community Hospital on 9-8-1959. In 1960 the family moved into a new house in Rosemont and stayed there till June 1971. Felix stayed with McDonnell Douglas till the facility closed which was 6-5-70. He was the last employee to be laid off except for the permanent guards. He was offered a transfer to any place where they had a facility, but he did not want to leave Northern Calif. as he had already bought 30 acres in the foot hills of Garden Valley, CA and was in the process of building on that property. Also, Barbara' s job was fairly secure at Aerojet and the Douglas employees who had transferred from the Rancho Cordova test facility were already being laid off from their new locations. Luckily Barbara's Aerojet job was secure as she was there July 1958 till Dec 1999-- 41 1/2 years.
The family moved to Garden Valley in the summer of 1971 where he was a Logger part time and a Real Estate Salesman for 4 years. Then he bought Garden Valley Village and opened his own Real Estate Broker's office. He was also a volunteer fire fighter for many years and when he closed his Broker's office he worked as a paid Ambulance Emergency Medical Technician and Fire Fighter for many years.
Leslie L Close - 8 April 2006
Close--Major Leslie L., retired U.S.Army, of Pebble Beach, was born March 20, 1932 in Wichita, KS. He died peacefully and went to be with God on April 8, 2006 in Monterey. Leslie joined the United States Army in 1950. His long Army career included two tours in Korea and three tours in Vietnam. After graduating from Ft. Benning, Georgia officers school, he completed training with the 101st Airborne, was a Green Beret and Ranger. After many tours of duty all over the world and countless Campaign Ribbons including two Purple Hearts, he retired from the Army. Leslie received his Bachelor's Degree and was employed by the Veterans Administration until his retirement in 1991. He was a member of the Scottish Society of Monterey and was active with Crimestoppers. Leslie was happily maried to Gisela Paethke for 20 years. He was preceded in death by his wife, Gisela; his parents, Glenn L. Clode and Cora Mae Close; his brother, John Richardson and his stepmother, Irene E. Close. He is survived by his daughter, Corinna L. Close of Monterey and his brother anf sister-in-law, Dan and Margaret Close of Wichita, Kansas. Leslie was a special prson who truly enjoyed life to the fullest. He will be missed very much. A Celebration of Leslie's Life will be held at The Little Chapel by-the-Sea in Pacific Grove on Saturday, April 15 at 2:00 under the direction of The Paul Mortuary. Flowers would be greatly appreciated. Published in The Monterey Herald on Apr. 12, 2006
Warren Hall - December 1902 - October 2002
By Sherry Oppenheim
Warren Hall was born in 1902, survived the Flu Epidemic of 1918, and passed away in Santa Clara in September 2002, just months shy of his 100th Birthday.
Warren attended Swarthmore College, with a BA degree. After Swarthmore, he worked as a college instructor in VA for one year, where he met and married his first wife. He then went on to a short career in Social Work before returning to Stanford University to obtain an undergraduate graduate degree in Pre-Med. He boasted that when he went to the dean requesting admission to Pre-Med, he fully expected to be turned down after pitching his request to go from "soft" science to "hard" science. He was proud to say that the dean had only one word to say – YES. He went on to finish medical school at Syracuse. He then put the rest of his education on hold to serve in the Philippines in WW II. At the end of the war, he was assigned to the reconstruction government in Japan, where he learned 'juvenile' Japanese. That is, the way it was spoken by children.
When he returned home, he attended Harvard and served as Chief Resident at the Southern Pacific Railroad hospital in Oakland. He went on to work as an Internist until age 72, where he retired from the State of Oregon system. He was the first Board Certified Internist in Silver City New Mexico. It was there that he met and struck a great friendship with the widow of Sheriff Pat Garret – of Billy the Kid fame.
When Warren was 75, he met Sherry's mother, Ruth Oppenheim and married her in Menlo Park, CA. At that time, he was a fully ordained Non-stipendiary Episcopal Minister. He continued to work in this capacity until age 95 when health concerns forced him out of his positions in Menlo Park churches.
At age 88, Warren became the oldest member of SAMS, and kept his framed membership certificate in his room until the day he died. He was especially proud of his Scottish ancestry, claiming affiliations with both the Hall and Scott clan lines. However, he joined the Hall clan as his primary clan identification.
Paul F Hughey – June 1991
Roderick F Ivanhoe
William J Lambden